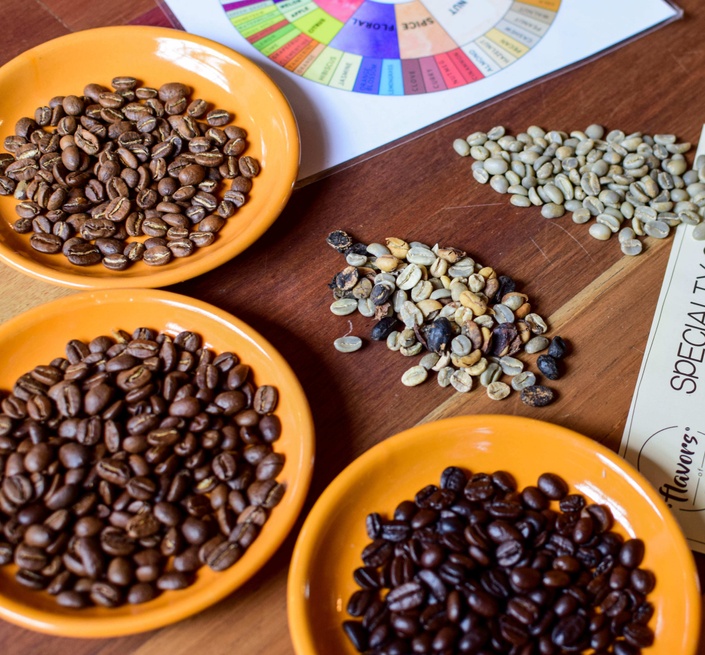 Slurp Fast! Coffee Course
Your Crash Course to Achieve Coffee Confidence
You're entering the coffee industry but you're not sure where to start or even what's necessary to know.

Slurp Fast! will help you reach your goals faster. After taking this course, you'll be able to discuss coffee confidently with people in the coffee industry.
You'll be able to do that because you'll understand coffee from its roots up – literally!
Slurp Fast! teaches you the foundation of coffee, a foundation that will lead you to have success in your business.
With an abundance of (often confusing) coffee knowledge out there, you could get lost for weeks or even months investigating and reading – without reaching your goal.
Slurp Fast! will give you a true understanding of coffee in just hours.
About the Slurp Fast! Coffee Course
Slurp Fast! is more than just a course…it's a multimedia experience that gives you exactly what you need to start in the coffee industry.
This course will help you learn about coffee the way you should – with activities, workbooks and memory sheets that help you make practical use of the information as you learn.
In this course we cover how coffee is grown, processed and roasted...but this isn't just dry knowledge. All of those steps radically change the results you get in the cup. To successfully work with coffee, you need to understand those variables.
Maybe you've asked yourself:
What coffee should you purchase?
Why does my client ask for certain coffee processing (honey, natural, carbonic maceration)?
How can you tell if your coffee is good?
How should you roast your coffee?
Why does a roasted coffee taste bad?
How can you work with a coffee grower to get the best coffee?
Slurp Fast! gives you the answers to those questions so you can discuss coffee confidently with people in the coffee industry.
We also discuss how coffee changes the lives of the millions of people who are involved in growing it and selling it. Your customers are going to want information about the people who grow the coffee, and you need to be prepared to inform them.
We go through the details of coffee cuppings (tastings) and why it's so essential for you to understand the basic characteristics of coffee. In order to choose which coffees to sell to which customers, you need to understand coffee cupping.
Why should you start learning now?
Even if you're not sure which avenue of the coffee industry you want to start in, the information in Slurp Fast! is valuable. It's the basic information that anyone in the coffee industry should know.
So even if your goals change over time, what you learn in this course will continue to be vital to your success.
Simply click on the Enroll Now button below and you'll get immediate access to all the lessons and tools that will give you the coffee knowledge you need.
Not sure where to start? Get in touch with us!
Features of the Slurp Fast Coffee Course
The Slurp Fast! coffee course...
Is visual, simple, and actionable. The course has an abundance of photos, activities, workbooks and explanations that will guide you to understand coffee
Gives specific guidance for different goals. Throughout the course, we indicate how the information applies to coffee lovers, roasters, exporters, importers or coffee shop owners or retailers.
Covers the most challenging areas, including how species and varieties affect flavors in the cup, why coffee growing regions matter, and how roasting affects the bean.
Excludes everything that you don't need. You can get incredibly lost in a lot of coffee information that you will not need to start out. This course gives you just what you need.
Includes free lifetime updates. Anytime the course is updated, you will have access. For major updates, you will receive email notification.
Saves you money. Just an introductory coffee course with most universities and online courses will cost hundreds of dollars. Slurp Fast! will get you to your goal faster, at a fraction of the cost.
Not sure where to start? Get in touch with us!

Your Instructor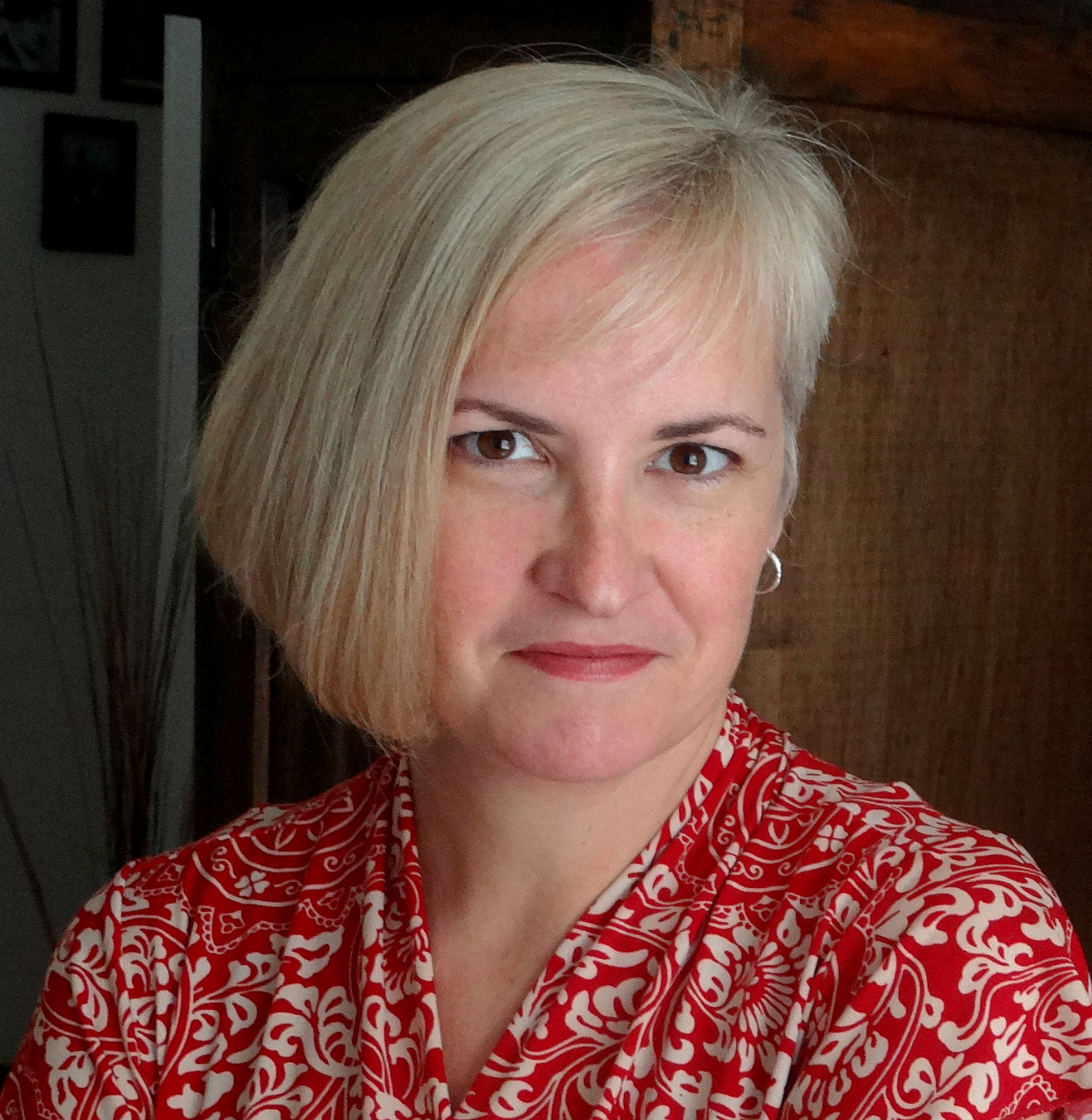 Karen is the creator of the Latin American Coffee Academy, an online coffee school that teaches people from around the world about some of the tastiest coffee in the world. Her coffee courses help people who are entering the coffee industry understand the true essentials of coffee so they can succeed in their chosen corner of the industry.

She was a professor of coffee at the prestigious La Sabana University in Bogota. Karen is the author of Permission to Slurp, a guide to tasting Colombian specialty coffee. The book has been widely accepted by experts in the coffee industry as well as coffee lovers who are just beginning their journey into specialty coffee. In fact, the book was nominated for the category of Best Coffee Books by the Gourmand Awards in 2018.
Her boutique coffee education experiences, the Flavors of Bogota Specialty Coffee Workshops, teach foreigners and locals in Colombia about specialty coffee and what it can mean to Colombian coffee growers and others involved in the coffee industry.
She is also a food journalist who has written for CNN, Eater, Sprudge, Esquire and many more books, newspapers, and magazines.
She speaks at international coffee events and fairs. She has judged international coffee competitions and has appeared on TV and been interviewed on the radio numerous times.
That's probably why people call her the Coffee Lady.
What people say about Karen Attman and her coffee courses:
"The course is wonderful. The presentation is clear and concise."

- Jason, Hong Kong
"We loved the Slurp Fast! course! We found it to be very comprehensive and enjoyed the overall flow. It was an eye-opening course."
– Chris, USA
"The [Slurp Fast!] course is a great introduction to coffee!"
- Jessica, USA
"I must say, Karen is one of the most passionate, knowledgeable, personable people I have ever met. Her love for the coffee scene shines. Thank you, thank you, thank you!!!"
- Monica, Texas
"I learned so much about coffee and can't wait to continue to apply this knowledge!"
- Ashley
"Karen is amazing ! She is very knowledgeable, professional, and funny."

- Oscar B.
"Karen is amazing and obviously knows her stuff!"
- Brittany M., USA
"Karen is the queen of coffee! The information imparted by Karen allowed us to enjoy specialty coffee even more, as she taught us how to identify different flavors and textures unique to each coffee."

- Rachel, NYC
"Karen was absolutely amazing! She has a contagious passion for coffee. Highly, highly recommend this!"
- Jenna, USA
Is the Slurp Fast! Coffee Course the best option for you?
Can the Slurp Fast! Coffee Course help you now?
Please check out the free course samples. Scroll down to view the curriculum and watch the free previews of vital lessons such as:
Why you should slurp…coffee
Secrets of Coffee Professionals
Do Coffees from Around the World Taste Different?
Challenges Coffee Growers Face...and How You can Help
Congratulations on starting your exciting coffee journey. And thank you for letting me be part of that journey.
See you in the course.
(If you have any further questions about the course, please get in touch! I will personally reply to your email).
* When you complete the course, don't forget to request your free Certificate of Completion (see details below in the FAQ section).
Frequently Asked Questions
When does the course start and finish?
The course starts now and never ends! It is a completely self-paced online course - you decide when you start and when you finish.
But what if this course doesn't work for me?
I understand that you could fear wasting your time learning information that's not necessary. You've probably already done a lot of that. But the time you spend learning about the basics of coffee will always be useful in your business. Slurp Fast! delivers that information you need. However, if you feel that you didn't learn the essential coffee knowledge with Slurp Fast!, just write to me within 15 days of your purchase and let me know what didn't work for you. I will give you that refund with no fuss or delay.
Will I receive a certificate of completion when I finish the course?
Yes, you can receive a free certificate of completion. When you finish the course, simply write to use at
[email protected]
and let us know you'd like to receive the certificate. There's no additional charge for the certificate, which will be delivered to you in a PDF format that you can download and print.