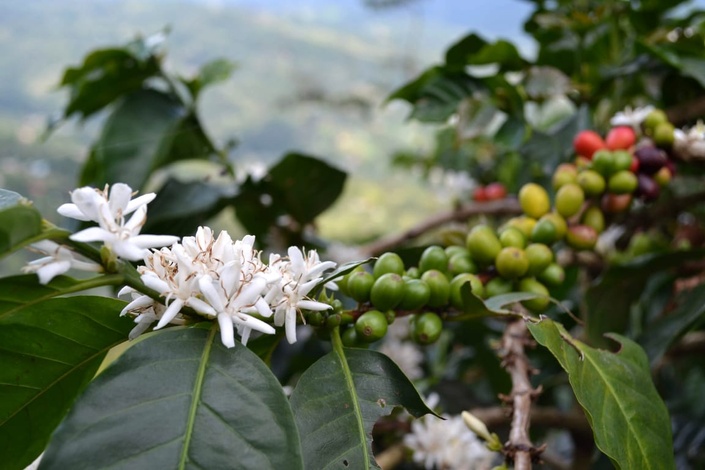 From Coffee Plant to Your Coffee Cup
Learn how coffee is grown and processed...and what that means in your cup
You have no doubt asked yourself "Where does coffee come from?"

For anyone who simply loves coffee – or wants to work with coffee – it's important to understand its roots (quite literally!)
You need to understand where in the world coffee is grown, what it all starts with (species and varieties), and what makes one coffee different from another.
This course, From Coffee Plant to Your Coffee Cup, will take you on the fascinating journey that coffee takes from seed to cup.
Learn with me, a university professor of coffee, the founder of the Latin American Coffee Academy, and the author of Permission to Slurp, a book on coffee tasting.
I will guide you through where coffee is grown, how good coffee is grown and processed, what it all starts with (species and varieties), and why those factors change the tastes in your coffee.
We'll discuss a bit about coffee history, why coffee is so vital to people, how it impacts millions of lives around the world – and how you can change people's lives.
I know this is a complex subject. But I'm going to help you understand it in a clear, easy and memorable way.
Who needs this course?
Anyone who loves coffee. But even if you don't love coffee, you probably want to understand what coffee lovers are raving about all the time.
Definitely, anyone who works with coffee needs to understand these basics. For instance:
If you're a coffee shop owner or have an online coffee business , customers will ask you how the coffee you sell was produced.
If you're a roaster, you need to understand how coffee is grown to be able to roast it and get fabulous tastes from it.
If you are a coffee exporter, you need to communicate effectively with coffee growers and understand them when they talk about coffee processes.
I'll teach you the basics of coffee cultivation fast and easy.

This multimedia experience has videos, slide presentations, photos, actionable activities, and memory sheets to help you learn, remember and use this vital information.
In this fun, dynamic, 1 hour course I'll help you:
Understand the roots of coffee!
Learn where and how coffee is grown, and how those factors affect the tastes in the cup
Learn about coffee regions around the world and how your coffee will taste different
Who grows coffee...and what it sustainable coffee means
Welcome. Let's get started learning about the roots of coffee.
Do you really need a course?
Can you learn about coffee without taking a course? Sure. There's plenty of free stuff available online.
But the reality is that wading through everything on internet takes time. And another reality for people just starting out is that they tend to wade around lost for a long time.
So you've no doubt thought of taking a course that leads you directly to the information you need. Taking a coffee course will save you lots of time.
If that is what you're looking for, this course is for you. From Coffee Plant to your Coffee Cup, will help you get that overview of coffee cultivation that you need.
Fast, simple, and entertaining sounds good, right?
Let's learn about coffee. I look forward to seeing you in the From Coffee Plant to your Coffee Cup course!
Why should you learn about coffee with a professor?
Frankly, why would you want to learn with anyone but an expert? I live in a coffee-producing country (Colombia) and worked as a coffee professor at the prestigious La Sabana University until I started my own coffee academy.
I have taught people from every continent - even coffee professionals! - about coffee in Latin America. I have years of experience taking a complicated subject and making it easy and fun.
That's why people call me The Coffee Lady (seriously, you can Google it).
Try the course out to see why most of my students give me a 5-star rating! I'm always here to support you and to answer all of your coffee questions.
What if you don't like coffee?
Many of my students don't actually like coffee! But they recognize that learning about coffee is an essential life skill...and along the way, some of them learn to love the brew.
Your Instructor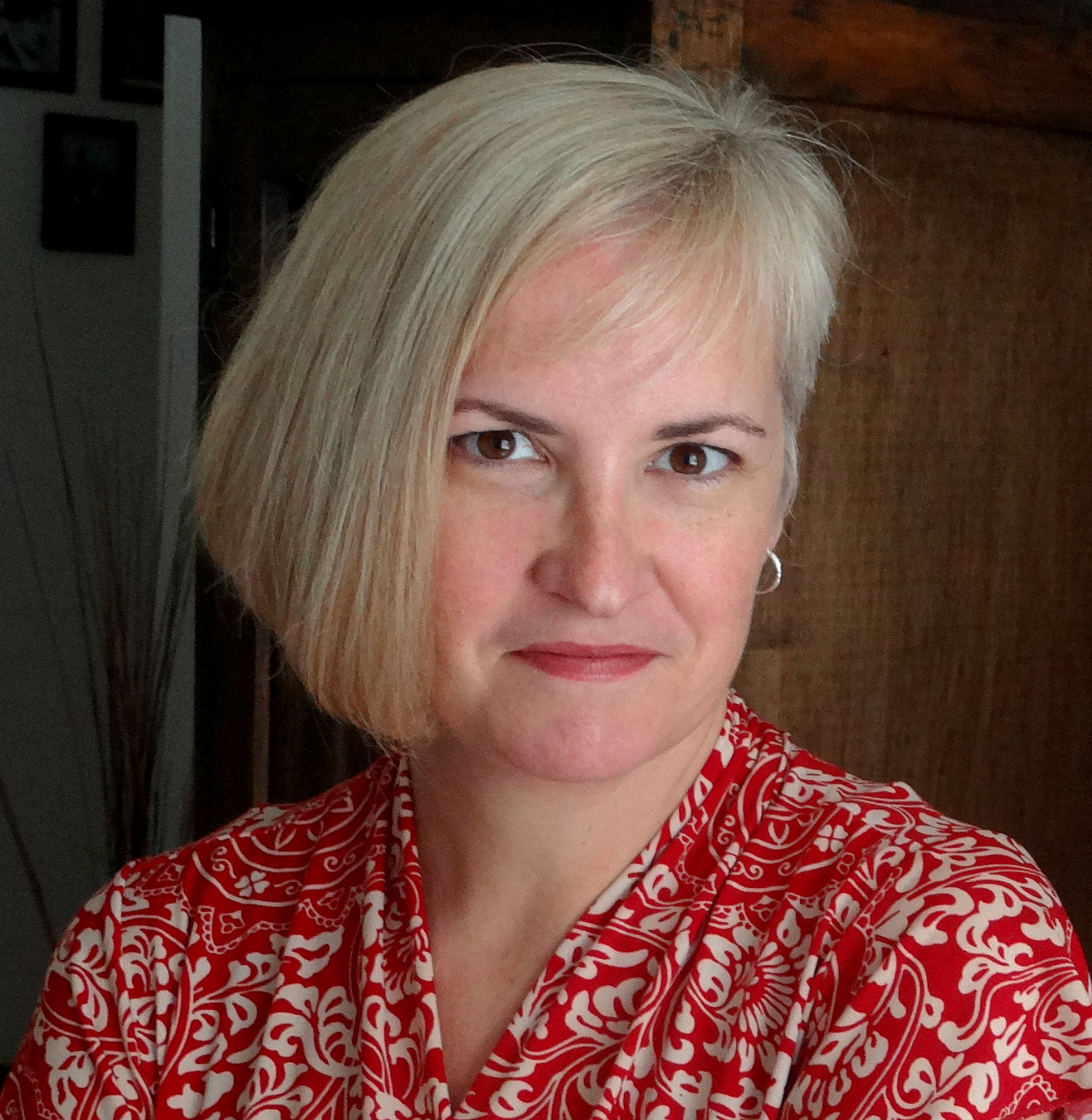 Karen is the creator of the Latin American Coffee Academy, an online coffee school that teaches people from around the world about some of the tastiest coffee in the world. Her coffee courses help people who are entering the coffee industry understand the true essentials of coffee so they can succeed in their chosen corner of the industry.

She was a professor of coffee at the prestigious La Sabana University in Bogota. Karen is the author of Permission to Slurp, a guide to tasting Colombian specialty coffee. The book has been widely accepted by experts in the coffee industry as well as coffee lovers who are just beginning their journey into specialty coffee. In fact, the book was nominated for the category of Best Coffee Books by the Gourmand Awards in 2018.
Her boutique coffee education experiences, the Flavors of Bogota Specialty Coffee Workshops, teach foreigners and locals in Colombia about specialty coffee and what it can mean to Colombian coffee growers and others involved in the coffee industry.
She is also a food journalist who has written for CNN, Eater, Sprudge, Esquire and many more books, newspapers, and magazines.
She speaks at international coffee events and fairs. She has judged international coffee competitions and has appeared on TV and been interviewed on the radio numerous times.
That's probably why people call her the Coffee Lady.
What people say about Karen Attman and her coffee courses:
"I must say, Karen is one of the most passionate, knowledgeable, personable people I have ever met. Her love for the coffee scene shines. Thank you, thank you, thank you!!!"
- Monica, Texas
"I learned so much about coffee and can't wait to continue to apply this knowledge!"
- Ashley
"Karen is amazing ! She is very knowledgeable, professional, and funny."

- Oscar B.
"Karen is amazing and obviously knows her stuff!"
- Brittany M., USA
"Karen is the queen of coffee! The information imparted by Karen allowed us to enjoy specialty coffee even more, as she taught us how to identify different flavors and textures unique to each coffee."

- Rachel, NYC
"Karen was absolutely amazing! She has a contagious passion for coffee. Highly, highly recommend this if you have time!"
- Jenna, USA
Course Curriculum
Section 1 - Introduction
Available in days
days after you enroll
Section 2 - Why is coffee vital to millions of people?
Available in days
days after you enroll
Frequently Asked Questions
When does the course start and finish?
The course starts now and never ends! It is a completely self-paced online course - you decide when you start and when you finish.
How long do I have access to the course?
How does lifetime access sound? After enrolling, you have unlimited access to this course for as long as you like - across any and all devices you own.
But what if this course doesn't work for me?
I understand that you could fear wasting your time learning information that's not necessary. You've probably already done a lot of that. But the time you spend learning about the basics of coffee will always be useful. From Coffee Plant to Your Coffee Cup delivers that information you need. However, if you feel that you didn't learn the essential coffee knowledge with this course, just write to me within 30 days of your purchase and let me know what didn't work for you. I will give you that refund with no fuss or delay.